A strong company begins with a strong leader.
Leaders' assumptions and mindsets dictate how they conduct their day-to-day interactions, thus influencing how effectively they lead. But in order to become a stronger, more effective leader, one must clearly see how their behaviors affect others.
Our individual coaching works one-on-one to identify and build the leadership skills you need to be a truly effective leader. We do this through a combination of individual assessment, skill development, and practice. We are highly experienced, certified coaches who focus on you – your goals, your metrics, your agenda. Our well-developed process works.
"I cannot thank Nancy enough for her commitment and support as my coach over the past year. She has served as a trusted guide through this journey of growth and personal development. The process has led to greater team cohesion, clearer communication and better outcomes for our organization. Professional coaching is an excellent way for any organization to invest in its talent and ensure that emerging leaders have the skills they need to succeed."
"Jill is first and foremost a true professional. Her confidential approach allowed me to communicate openly in an unguarded manner."
"Nancy is the coach that I needed to come out of retirement and start a new business against all odds…. Her questions are powerful and thought provoking. This asset became extremely critical in order for me to put together a viable business plan. I give her credit for helping us grow into a successful new business that has grown over 56%" (in 2 years)"
"I did not expect to receive such relevant guidance in such a short time. Nancy's questions helped me focus in on a plan. Her demeanor was excellent, putting me at ease while making me think about a plan of action."
"As my Executive Coach, Nancy has been a pivotal component in developing plans and milestones to achieve my next career goal."
Ready to grow as a leader?
Get personalized, one-on-one coaching to develop
your leadership skillset.
Complete solutions for your company.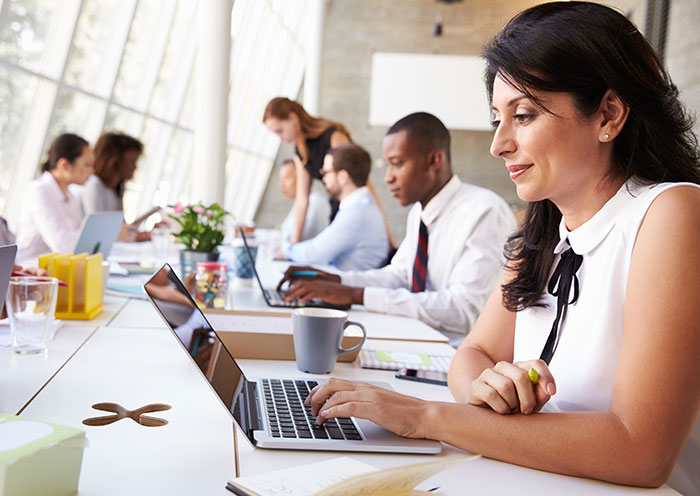 We take a deeper approach to internal communication and building communities within an organization to achieve maximum productivity and employee wellbeing.
What does company culture have to do with company success? Everything. We ask the key questions to guide you through establishing and maintaining the personality and principles of your company.
Just like you would consider the health of a person's entire body, we consider the health of an entire organization. Let's delve into what makes it a healthy place and areas that need improvement.
Increase the effectiveness of your team and develop solid and constructive team dynamics.
The best solutions start with hello.