What does company culture have to do with company success? Everything.
It takes an intentional approach for leaders to shape the desired corporate culture. Culture Innovations guides you through a process, designed to help you understand where you are, where you want to go, and help you get there.
We ask the key questions to guide you through establishing and maintaining the personality and principles of your company.
Using a premier scientifically validated culture assessment, we measure and evaluate the effectiveness of your company's current culture. From there, we put our heads together, working with your leaders to devise a uniquely innovative plan that capitalizes on the strengths and addresses the weaknesses to achieve your strategic goals.
Never underestimate the power of culture to:
• Attract and retain top talent
• Successfully integrate an acquisition
• Increase company performance
• Increase employee engagement
"I cannot thank Nancy enough for her commitment and support as my coach over the past year. She has served as a trusted guide through this journey of growth and personal development. The process has led to greater team cohesion, clearer communication and better outcomes for our organization."
— HEALTHCARE EXECUTIVE

Whether planned or not, all companies have a culture. So why not create a culture that works with you instead of against you.
Complete solutions for your company.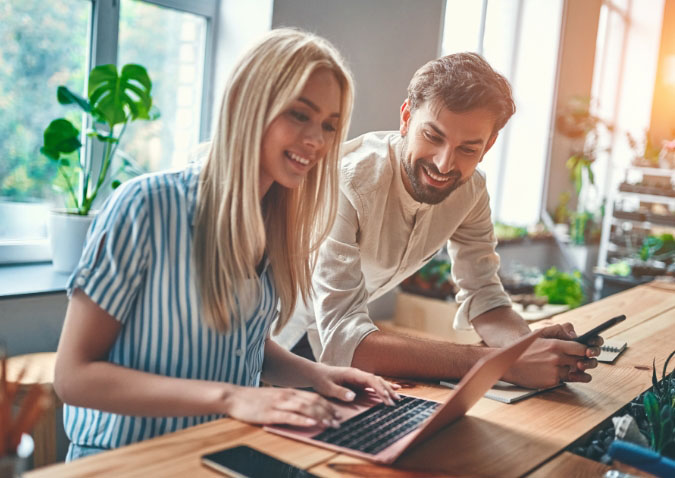 We take a deeper approach to internal communication and building communities within an organization to achieve maximum productivity and employee wellbeing.
Just like you would consider the health of a person's entire body, we consider the health of an entire organization. Let's delve into what makes it a healthy place and areas that need improvement.
Increase the effectiveness of your team and develop solid and constructive team dynamics.
A strong company begins with a strong leader. Our individual coaching develops leadership skills one on one.
The best solutions start with hello.