Many teams are moving permanently to a work-from-home model challenging managers in many new ways. One of the most impactful is in their ability to implement business team coaching to set their employees up for success.
While having a team coach on hand every day to help facilitate the process isn't feasible, managers can learn effective corporate coaching strategies for the interim. In fact, one study found that even 10 minutes of team coaching prior to a big event made a significant impact on their accomplishments.
Here are some tips for success business team coaching.
Ask Questions That Empower and Guide the Conversation
Leaders lay the foundation for workplace culture, and when they learn effective coaching tactics, they can create a stronger workplace. Instead of the old school "command and control" method, the most successful managers now focus on support and guidance, and asking high-impact questions.
Workers already know how to do their job, but managers who focus more on providing the answers or micromanaging are not fostering thought, team building, or independence. This is especially detrimental when a process changes or doesn't go as expected.
Managers should instead ask questions that spur new ways of thinking instead of telling employees what to do and how to do it. By focusing on coaching and stimulating the thought process, workers are empowered to lead their peers, provide support, and make decisions based on their own tools.
Coach in the Moment
Real-time feedback is crucial to improvement, and to creating a healthy team environment. Managers shouldn't wait until a convenient time, or worse, until the next performance evaluation, to provide feedback.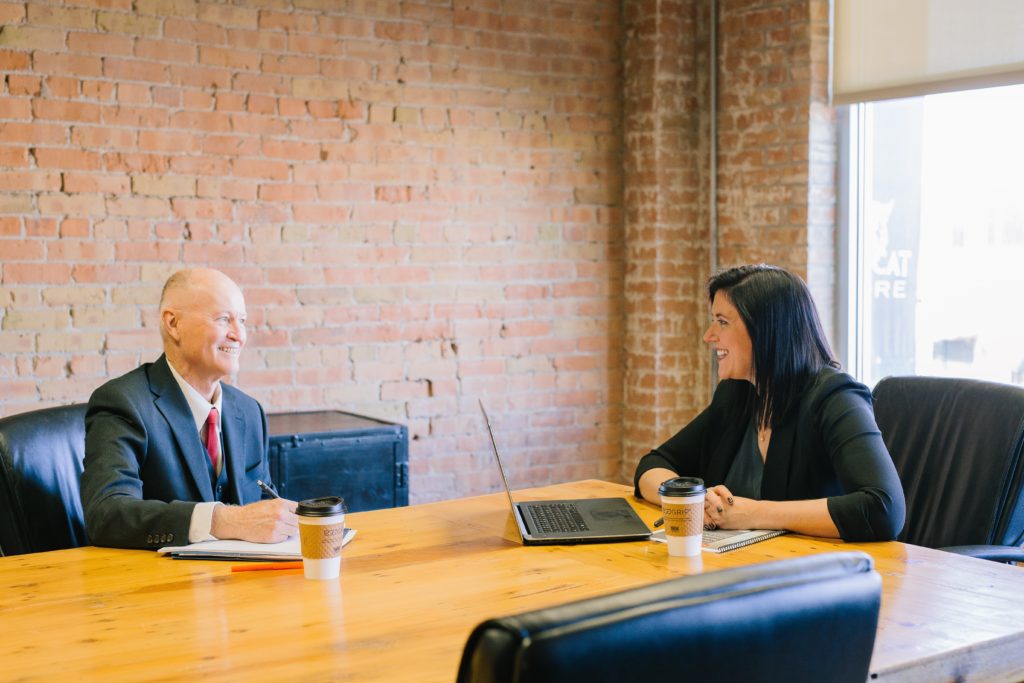 Taking a few moments to coach the team when a process isn't going as planned can steer the project back into the right direction. It provides an opportunity to provide support, to ask questions, and to call attention to an issue when it matters most.
This instantaneous type of coaching can feel daunting at first but learning how to do it confidently can be taught by professional corporate team coaching experts. The result is your team having more trust in you as their manager.
Lead by Example
Simply telling your team how to operate isn't enough anymore. However, when you lead by example, you're showing them how to be effective, and creating stronger bonds of trust.
Leading by example also teaches employees to engage in critical thinking strategies, which inspires them to do their jobs better. Adopting a culture of constant learning also creates a higher sense of belonging and ownership in an organization.
And when you as the leader are in the trenches with them, you're not only creating a stronger team relationship, you're also keeping your skills fresh!
Final Thoughts on Business Team Coaching
The workplace is rapidly changing and adhering to old methods won't promote an effective team. When leadership focuses on business team coaching rather than micromanaging and deciding, they're building a successful team.
Whether this is a new concept to your organization, or you need to level up existing skills, we're here to help every step of the way. Culture Innovations is dedicated to corporate team coaching on every level—give us a call to get started.
Team development coaching can be beneficial in a myriad of ways. When it comes to following the steps to developing a strong team, this process can transform a good team into one that's stellar.
As a team leader or manager, you may be struggling with combining the efforts of a talented group of people into a high-performing team. You might have implemented some of the strategies commonly used in creating a strong team, but might not have the time, energy, or knowledge to make all those team development exercises click.
This is where a coach can really make an impact on your team's success. We're going to take a step back from the stages of team development and look at how a certified coach can benefit the implementation of these steps.
Here, we'll outline the most important benefits of team coaching, and if you'd like to learn more about how Culture Innovations can help cultivate your team, contact us today!
Objective Feedback to Management and Employees
A team development coach can promote more trust among employees, as well as leadership, in regard to transparency and communication. These specialists have a bird's-eye view of how the dynamics are working (or not!) and can provide objective feedback to both sides.
In essence, they help everyone see the forest for the trees.
When everyone has a stronger understanding of the team's strengths and weaknesses, they can work together more effectively as they progress through the steps. A team coach can start the process, then check in regularly to optimize team development along the way.
A Coach Can Improve Team Development
A common misconception is that coaches merely teach the steps of becoming a strong team, but they do so much more than that. In addition to providing knowledge and feedback, they also use a customized approach to each workplace's culture.
They have a strong sense of the psychology behind workplace dynamics, and can facilitate the work of challenging situations between employees and leadership through the growth process. This type of approach helps create more trust and communication, which are crucial.
Coaches can also work with dysfunctional teams to improve working relationships across the board. While not everybody may end up being best friends, they can learn to work together for the greater good of the team.
Navigating the Virtual Team Environment
No matter how strong of a team you had in 2019, 2020 threw a wrench in even the healthiest environments. Working from home does encourage a higher level of engagement, and 67% of workplaces have adopted a permanent or indefinite work-from-home policy because of the pandemic.
Still, communication is much different when employees can't simply turn around to discuss a project or an issue with their colleagues and management. It creates barriers that weren't in place before, and many are adjusting to this new sense of normal.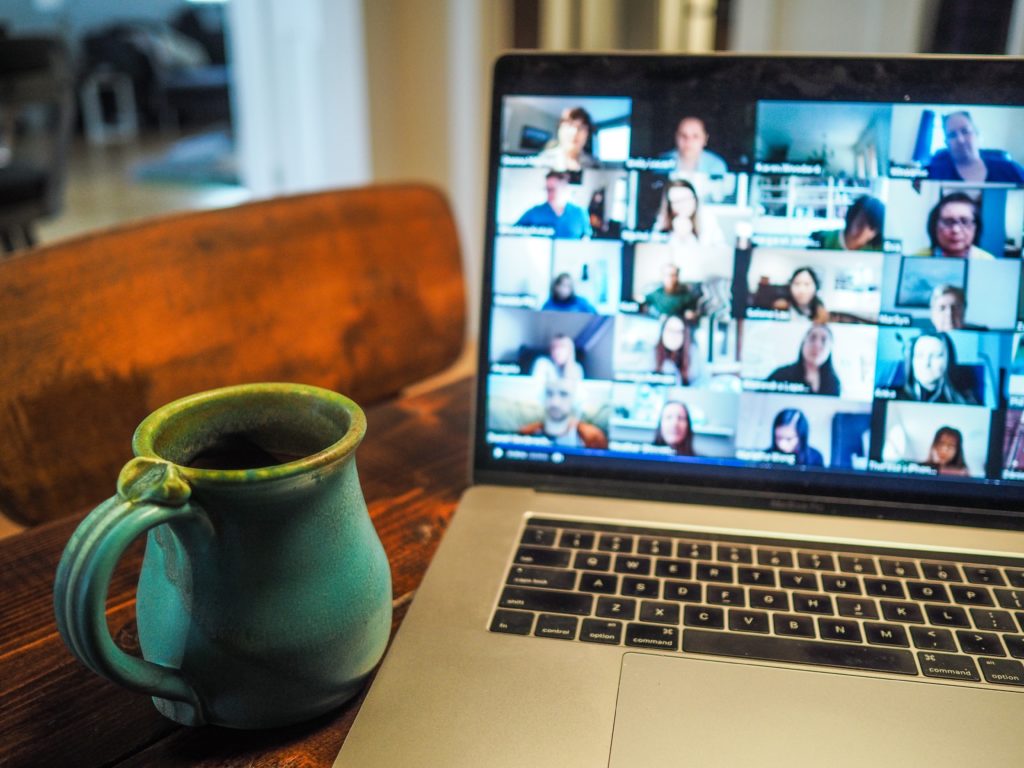 Team coaching can help address these barriers and to strengthen the design and flow of the team, even across Zoom calls and email. A coach knows how to solidify a team's purpose, develop standards for communication, and close the gaps between workers and management as they learn new tactics.
Final Thoughts
Ready to take your team development to the next level? Culture Innovations excels at purpose-driven team coaching, and goes far beyond the typical team building exercises and formulas. Our coaching methods are based on years of experience and data, and we look forward to discussing the results we can drive for your team.
There's no doubt that COVID-19 has changed the way we work. Many workplaces have discovered that they can have a high-performing team in a virtual environment, and their overall productivity is thriving.
According to a study by Fuze, 54 percent of workers surveyed said they would move to another company for more flexibility. Seventy-seven percent said they would prefer to work outside of normal hours because they are more productive.
When teams are disengaged, the U.S. economy pays the price at a whopping $500 billion each year. However, high-performing teams with engaged employees can double the annual net income for a company.
Productivity and employee retention should be a top priority in order to keep a healthy work environment. But if your virtual team is still finding its feet in this new frontier, here are the three steps you can start implementing today!
Step 1: Clarify Your Company's Purpose
Even when distance separates employees, they should all be unified in the purpose. This is not only the company's purpose, but also the purposes of the team and the individual employees.
Clarity in the purpose ensures that no matter how far apart employees may be, or what schedules they keep throughout the week, they are all cohesive and aligned in that purpose.
This is not necessarily a one-and-done approach, either. Over time, people tend to drift away from alignment. It is important to touch base on a regular basis to reiterate the purpose, KPIs, and any adjustments that need to be made along the way.
Strong communication is an absolute must for successful workplaces, especially in those whose employees don't see each other face-to-face on a daily basis. More on that below.
Step 2: Develop Technology and Communication Standards
It's every leader's worst nightmare: balls getting dropped, disengaged employees, and lost clients. If this feels familiar, chances are you don't have set systems in place for communication or standards for employees to follow.
Make sure that your company has the technology in place to communicate effectively, including phone systems, video cameras, and the right apps to manage their workflows.
Establish minimum standards for communication, such as replying to interoffice chats or calls within an hour or emails to clients within 24 hours. When employees know what is expected of them and have the right tools available to them, they are more likely to thrive in a virtual environment.
Step 3: Close the Gaps with Effective Remote Team Activities
Don't forget to bring some fun into the fundamentals with remote team activities. After all, human beings thrive when there is rapport and strong relationship between team members, including leaders. According to a study by Kenexa Research, one of the fundamental needs employees have for better productivity is socialization. In fact, they reported that social interactions outside of the workplace could directly influence performance within the workplace by as much as 50 percent.
Distance can make these social interactions a challenge, especially if employees are sprinkled throughout the U.S. or even the world. Setting up a chat channel at work such a Zoom, Slack, or Yammer can incorporate more authentic experiences for meetings, "water cooler chats," and virtual happy hours.
Culture Innovations can help you transform your workforce to create a high-performing team in a virtual environment. Our consultants have the experience and know-how to take your team from one that's functioning to one that's absolutely spectacular.
Building an effective team goes far beyond hiring top talent. While talent does go a long way, the secret sauce to successful outcomes lies within an effective team strategy. We're going to dive deeper than the roles your employees have individually and look at how your team should operate as a whole. Whether you're building a new team from scratch, leveling up an existing team, or trying to turn around your team's culture, instilling these values will help to ensure success.
Team Communication
Open lines of communication is the keystone to effective teamwork. Regular discussion regarding goals, progress, and new developments within a project prevent unpleasant surprises from happening. But more than that, new ideas are shared, constructive feedback strengthens the mission, and trust is built. Without communication, each team member lives in a bubble, and the organization as a whole can't grow effectively.
Team Purpose
No matter what size the team, it has a purpose—each project completed edges closer to larger organizational goals. Good communication ensures that this purpose is clear every step of the way, reminding everybody what role they play in meeting goals, and even exceeding them. Leadership must define not only the team and organizational purpose, but individual objectives within the team.
Team Honesty
Disagreements happen within a team. That is healthy so long as the communication is well-thought and your team encourages an environment of trust. Building an effective team means employees are comfortable speaking honestly with each other when mistakes are made, during brainstorming sessions, and every time in between. When they don't feel comfortable communicating honestly, they won't be able to carry out the tasks crucial to their purpose.
Team Accountability
Your team should have a purpose, but when goals aren't met, are they held accountable? Team members need to know that they can count on their coworkers to carry out their roles. When even one person doesn't hold up their responsibilities, it takes others away from their roles to fill in, causes mistrust, and weakens the team as a whole.
Ideally, a team member will recognize a missed deadline upfront and pre-emptively reach out to others for assistance. They might even communicate the slip to their team so someone else can manage consequences. Individuals must be held accountable by discussing what caused them to not meet a goal, and then determine the actions needed to get back on track.
Team Respect
Respect is earned, but when trust and open communication are encouraged, it can happen more readily. Additionally, respect ensures that feedback is heard and delivered constructively. Rather than placing blame, team members are able to diagnose an issue and together discuss what needs to be done to achieve the results essential to accomplishing the team's goals.
Team Trust
Trust encourages honesty, constructive criticism, and ideas that help the team flourish. It is built or broken with every interaction. Trusting others takes a willingness to be appropriately vulnerable, and an ability to not make negative assumptions about the other person's intention behind their behavior. Understand that trust does take time to build, individually and as a whole.
Team Reliability
If a task is delegated to a member of the team, do they follow through? And is the product of their efforts up to the standard that is expected? Reliable people hold themselves accountable for the team's results, and that ensures that everybody is able to focus on their own tasks without having to take on those assigned to others as well.
Building an Effective Team
We like to refer to all of the above as the secret sauce to team success. One ingredient on its own is just an ingredient. And when even one ingredient is missing, it's obvious. But when all the ingredients are combined, the result is a win just about every time.
That said, there is one more element that is an absolute must for highly successful teams: leading by example. Leading by example isn't isolated to those who have a leadership role—this is a tenet that should happen from the bottom all the way to the top.
Wondering if your team is performing to its true potential? Take a look at the team performance worksheet and where your team falls in the realm of team effectiveness.
Ready to take your team to the next level? Culture Innovations can help you tap into your teams' greatest strengths to create a talented and highly engaged organization. Contact us today to let us know how we can help you!
Aristotle once said, "The whole is greater than the sum of its parts," and this is especially true for a company's organization. When all parts of a team work together well, the result is a synergistic effect that is just brilliant. However, when even one member of a team is toxic or unproductive, it can seriously disrupt the entire team's performance despite everyone else's best efforts.
When You Have A Dysfunctional Team
Dysfunctional teams can affect the company's bottom line and chase off high-performing talent. That said, it is not too late to make positive changes. Now is the time to do a CTRL+ALT+DEL to reboot communication, expectations, and workflow. Below, we're going to take a look at ways you can implement the change needed to get your team as a whole on the track to better productivity and relationships.
Assess Strengths/Weaknesses as a Whole and Individually
Start by triaging your team. Make a list of the strengths and weaknesses you can identify both as a team and individually. Is the team united around a common purpose? Are there one or two members carrying the team, while the others do only as much as they have to? Are there individuals who are gossiping, sabotaging others' efforts, or lacking accountability? Or are they acting too safe, being too polite about feedback, and not wanting to step on others' toes?
Whether there is poor communication, poor team structure, or something else, identifying the root causes of the issues, as well as your team's strengths, will help you determine what actions to take.
Take Ownership for Your Team's Function and Dysfunction
Take ownership and lead by example when it comes to your team's health. Talk to them about what you've observed, how that has impacted the company's mission and the team's purpose, and take ownership to improve. When you lead by example, you can lead them to take accountability when something doesn't go according to plan, or how to troubleshoot issues. When your team isn't held accountable, improvements can't be made. Foster a healthy environment for this to happen, and they will be able to work together to prevent issues even before they come up.
Encourage Feedback…Even When it Leads to Conflict
Encouraging feedback among teams will strengthen your people, processes, and outcomes. Many times, people back off from sharing conflicting ideas because they worry about starting arguments or hurting feelings. When creativity and ideas are stifled for fear of speaking up, the entire team suffers. On the other side of the coin, some of the more dominant and domineering personalities can take over the collaboration process, leading to the entire team's efforts suffering.
Work with your team to discuss processes for sharing feedback and ideas. Show them how to provide constructive criticism in such a way that it leads to bigger and better ideas. You may have to moderate the process at first, but once their trust grows, you can gradually step back and allow them to do what they do best as a team.
Get Them to Buy In
People who are not invested in the purpose won't produce the results you need. Whether this is from lack of clarity or a toxic culture, their lack of commitment could have devastating effects. Top talent will become disengaged and burned out if they have to carry the weight of the team. People who are new to the team will have a hard time finding direction. And those who are already feeling disgruntled will fall deeper into that thought trap.
Get them to buy in to the mission again. Provide clarity on the goals, the "why", KPIs, and the role that each person must play to make the mission a success. When trust and culpability are brought into this dynamic, they can hold themselves—and each other—accountable.
Strive for Progress, Not Perfection
Change does not happen overnight. This is especially true when working on improving an entire team's culture. When cultural change is needed, creating a sense of urgency can influence a change in mindset. Execution of this change will take time, however. Focus less on overnight perfection, and more on seeing progress over time. Celebrate wins along the way and look objectively at losses to determine what can go better next time. For those who are resistant to change or don't know how to do it, put work into team coaching, which will lead it higher performing teams and satisfaction.
This process can seem daunting, and it's by no means an easy transformation to make happen. At Culture Innovations, we are dedicated to sharing our expertise with leaders and teams to create a stronger, more productive workplace for years to come. Start by reviewing out Team Performance Worksheet. If you have additional questions, contact us or learn more about our team coaching services, and solutions for organizational wellbeing.
What stage is your team in?
Teams that Work:
Back in 1965, Bruce Tuckman first described the phases of team development as forming, storming, norming, and performing. With variations and enhancements on the theme, these phases generally have stood the test of time. In order to get to the performing stage, i.e. when teams focus on achieving their shared purpose and begin to achieve desired results, teams must take the time to learn how to work effectively together. If it's unclear who is actually on the team or team members are constantly changing, the team may get stuck in the forming or storming phases, resulting in a poorly performing team. This is why team stability is important and a key characteristic of a real team.
According to Dr. Ruth Wageman, a real team is interdependent, bounded, and stable. In a previous post, we discussed the importance of identifying the interdependent work that a real team must do – otherwise, it won't be a real team. Similarly, a team must have some stability in order to have the time to actually produce results, which is of course, the ultimate assessment on whether a team is effective or not. Here, we will break down the importance of team stability and creating that sufficient stability for team effectiveness.
The Stability of a Team Provides 3 Important Components:
Getting to know each other – Stability provides the time for a group of people to get to know each other well enough to understand each members' strengths and limitations. This aspect is especially important where team members may contribute in diverse ways from a skills, knowledge, and/or experience perspective as they go about tackling their interdependent work.
Learning how to work together – Stability also provides the time for people to develop team norms and the appropriate structure for optimal execution of tasks. Team members who establish and hold each other accountable for agreed-upon behaviors are one of the primary differentiators between an outstanding and a mediocre team.
Increasing performance – Stability allows the team to become increasingly more effective as a unit over time, not just once. When the 6 Conditions are designed and implemented, the team develops a cycle of successes with much less risk of burnout or damage relationships.
Chronic Instability Versus Planned Change
"Planned exit and planned entry… are not the same as chronic instability"1 Of course, in the current climate of business, change is inevitable and increasing at warp speed. Once a team has been designed, launched, and is established, changes in membership can occur. It takes some forethought though. When done well, the time it takes to onboard a new team member and begins adding value to the team can be minimized.
Creating Sufficient Stability for Team Effectiveness
Asking yourself the following questions will get you on track for team stability and overall team effectiveness.
Realistically, how long does this team need to be in existence to fulfill its purpose? This time frame will provide a guide on how much membership change it can take.
Are team norms defined, articulated, and honored?
How will current team members learn about any transition (or change?) so that they have time to adjust?
How will the team celebrate achievements and thank team members that are leaving?
What onboarding process will the team use for new members?
Who will take responsibility for acclimating new team members? (This doesn't have to be the same person every time.)
Who will provide feedback, both constructive and positive, to the new team member? How will that feedback be given? This important aspect should also be part of team norms.
For additional information and guidance on team performance, download our Team Performance Worksheet to guide you in increased retention, improved efficiencies, and enhanced productivity.
Culture Innovations has years of experience coaching teams and leaders to be truly effective. Interested in learning more about our team coaching program? Contact us at info@cultureinnovations.com. We can help.
1. Wageman, R., et al, Senior Leadership Teams: What it Takes to Make Them Great, Harvard Business School Press, 2008, 241 pp.
In the not-so-distant past, offering employees health insurance and retirement benefits was adequate for enticing talent to your company. The times have changed. Today, employees look for a more well-rounded package of benefits that focuses on more than compensatory perks. To be sure, health insurance is still a heavy hitter, but it's joined by a dizzying array of other nice-to-haves such as onsite massages, free meals/snacks, company merchandise, mental health assistance and financial wellness programs, gym memberships, and flexible work schedules.
Unfortunately, for human resource professionals, sorting through the numerous program offerings and benefits platforms can be a challenge – one that's time-consuming and not easily researched or compared.
Human resources expert Josh Bersin recommends you work through five specific steps when creating a corporate well-being program:
Understand and focus on workforce health.
Set up a well-being program.
Examine a wide range of options.
Align your well-being program to performance-related programs.
Connect to your corporate sustainability and responsibility programs.
Step 1: Understand and focus on workforce health.
One important step in determining effective measures to improve employee health and well-being is to examine the health of your staff. The Centers for Disease Control and Prevention estimates that approximately 6 in 10 American adults have a chronic disease such as heart disease, stroke, or diabetes. Conditions such as these result in higher healthcare costs, some of which can be offset by taking measures to encourage healthier habits. Some employee engagement programs encourage users to drink more water, walk/move more, make healthier nutritional choices, etc., but determining what to focus on should start with understanding what your employees currently struggle with.
Step 2: Set up a well-being program.
The second step Bersin advocates is to establish your workplace wellbeing program. To ensure your employees' differing needs are best addressed, you will likely want to segment your staff. For example, workers who travel extensively might focus on exercise, nutrition, and sleep, while onsite production workers might be more interested in wellness initiatives that help them prevent repeated movement injuries and stay healthy in loud, hot, or physically demanding conditions. Additionally, office workers might be more interested in other initiatives such as mental health assistance programs, financial planning seminars, work-life balance workshops, and goal-setting sessions.
Step 3: Examine a wide range of options.
There are a number of employee well-being programs available, but the best have one thing in common: They offer integrated solutions through a single platform. Doing so enables employees to find support and program information easily, centralizes useful data for both employer and employees, and permits customization so you can refine the program offerings over time.
Step 4: Align your well-being program to performance-related programs.
The best programs don't exist independently of other HR initiatives; they integrate with them. To ensure the sustainability of your employee well-being efforts, you'll want to connect the well-being programs with employee surveys and leadership development initiatives so that everyone at your organization understands how to achieve optimal performance by championing health, fitness, mental health, and career development.
Step 5: Connect to your corporate sustainability and responsibility programs.
Companies that are successful with establishing and promoting well-being programs often extend these initiatives to foster community improvement. Workplace well-being programs can also be used to support volunteerism among your employees and enhance individuals' commitment to social responsibility, for example.

Today's employee-focused companies do well to look beyond physical wellness and consider a more holistic view of their employees, one that helps people with managing stress, parenting, financial planning, personal development, career coaching, and opportunities to participate in community activities. Need help sifting through the abundance of well-being programs on the market? Culture Innovations can assist you in determining your company's needs, assessing the range of options, and choosing the best program to support both your business goals and hopes to inspire a holistically healthy staff.
---
 It is looking more likely in the next few months that organizations will have to continue running while many, if not most, of their employees, are working from home because of the COVID-19 virus. Working virtually is nothing new, and a lot has been written about how to personally stay effective when working virtually, but what are some key factors in helping entire teams be productive and effective, especially when their work is interdependent?
For virtual teams, team norms and work processes are crucial.  With extended time apart, team cohesion could easily fail and along with that, the team's performance. Here are 3 key points virtual teams have in place to be highly effective.
1. Team Purpose
If your team isn't already crystal clear in its shared purpose, this would be one of the first things to discuss. Set up a video conference with your team and agree upon what the shared purpose is for the next 3, 6 or 12 months – whatever timeframe is relevant for your team. The lack of a shared, clear, compelling purpose is one of the most common reasons we see that hinders teams' performance. It's simply not good enough to assume that because people report to the same manager or leader that they might think there's a shared purpose to work together. Having a shared compelling team purpose is actually critical in any kind of team, including virtual ones.
2. Communication in Teams
For virtual teams, team behaviors/norms need to include regular communication between members. Who is involved in the communication is dependent on who really needs to have the information or data. There is a myriad of communication needs for virtual teams; a few are listed below.
Communication for team collaboration
The entire team needs to be clear what tasks are to be done independently (or together) and who will be doing each of these tasks.  We've found that oftentimes, team members become too myopic in their own tasks and don't stop to think about how their tasks, and work, could affect others on the team. Asking the question, "Whose work could be affected by the work I am doing?" Or "Who might need to know about this decision" Or "What are the possible second and third-order consequences" can quickly identify with whom to collaborate.
Communication for team accountability
Holding oneself and each other accountable for team tasks is one of the biggest difficulties teams have and, when it's done well, is a key characteristic of an effective team. This is even more important for teams who work virtually. One excellent way of keeping a team progressing is daily stand-up meetings. These are very short (10-15 minutes) daily meetings held to keep track of progress, prioritize tasks, and manage challenges/risks of the work being done. Be careful though, not to let these kinds of meetings become long updates that are a huge waste of everybody's time. To keep meetings short, use collaborative technologies to communicate more detailed information outside of the stand-up meeting. And if there is a need for a sidebar discussion with one or two members of the team, don't slow down the meeting by holding that conversation. Do it right after the meeting.
Communication for team decision-making
When making a decision as a team, or for the team, email is insufficient to create clarity, alignment, and buy-in.  The written word is just too limited for this purpose and can quickly lead to misconceptions, loss of clarity, and unnecessary disagreements. So, use either video- or audio-calls when there is a difference of opinion or if clarity and alignment are needed.  We need to talk to each other because clarity and understanding are gained through tone of voice and our body language.
Whatever meetings are held, minimize those that are information sharing only. For information sharing, perhaps an email would suffice. Keep meetings as short as possible. Include only those that truly need to be there and have an agenda that has clearly outlined the objectives of the meeting instead of just the topics and presenters.
3. Supportive Technology
For Virtual Teams –   Using technology to connect people, ideas, and information is crucial for virtual teams. Technology that is clunky to use or slows people down is one of the quickest ways to reduce a virtual team's effectiveness because it hinders people from speaking with each other and communicating ideas rapidly. Think about a time when you were using a cell phone and the call was hard to hear or kept being dropped! The organization that uses virtual teams must invest in top-quality technology that supports teams and it must be easy to access and use– ranging from high bandwidth to easy access, to video conferencing, and rapid screen-sharing/collaboration tools. Because our company is almost exclusively virtual, we make extensive use of video conferencing (we use Zoom) because it is easy to hop on a video-call (one-to-one, and whole teams), we can see each other (allows for communication using voice and body language), and easy screen sharing so we can look together and make sure we are clearly understanding what is being discussed. We also make a lot of use of instant messaging apps (e.g. Slack, Yammer, WhatsApp, iMessage) for those quick questions or information sharing.
There are also collaboration apps such as Mural or Trello that can help teams brainstorm, plan, or evaluate actions.  These apps are used on both iOS and Android, allowing team members to collaborate from just about anywhere. A couple of years ago I was able to join an important meeting while in the back of a (private) bus in rural Italy. Now that is flexibility and strong supportive technology!
 It's really not hard to set a team up for success when they have to work from home (or other places). It does take some forethought and planning though. Without it, a virtual team won't succeed.
The new hashtag going around #MentorHer doesn't cut it. Not that I don't appreciate the sentiment that there needs to be a focus on being more inclusive in developing leaders all up and down the organization. It's that women tend to be over-mentored and yet under-sponsored. Sponsorship – where a senior leader actively advocates for promotion or advancement on behalf of another – is much more effective for building the number of women in leadership roles.
There is significant parity in early leadership development between men and women. Unfortunately, that parity begins to breakdown the higher one moves up the ladder in an organization. This is not a new phenomenon; it has been this way for a generation. A 2011 Harvard Business Review article showed that sponsorship is strongly related to advancement in leadership roles yet women are significantly less likely to have a sponsor than men.
What does sponsorship look like? An example is during promotion discussions, the people in the room need to use their own political capital to champion women instead of the people that are most "like" themselves or those that senior leaders are most comfortable with – often other men. Spending political capital to advocate for a woman is quite different from #MentorHer. It's #SponsorHerand it means that leaders put their own skin in the game to make sure that more women are given stretch roles and are promoted. When this happens, parity will rapidly build in corporate leadership because someone will be standing up for the woman that gets overlooked because of bias – whether unconscious or otherwise. If a leader isn't sure a woman is ready for the next role, they could challenge themselves by asking 2 questions. First – am I letting my own filters see her as unready? Second – How can I get comfortable using my own political capital to stand up and recommend someone who is different from me?"
#MentorHer doesn't cut it for another reason. Mentors give advice and, on the whole, feels quite patriarchal. It is helpful but is not the only route an ambitious person could take to be prepared to lead. An ambitious person needs to drive their own career – educate yourself, take on challenging roles, promote your own accomplishments, and find your own mentor or coach if you are not getting the coaching or mentoring you desire. Mentors and mentees do not have to be in the same organization.
Mentoring up-and-coming leaders in an organization is important. AND it should be much less rare than it is today. Part of leading well means developing the people in the organization – one of the best ways to do that is by both mentoring and coaching. By making mentoring and coaching available to all, everyone benefits and the entire organization profits. To address unconscious bias in the workplace, systems and processes for bias-blind recruiting, development, and advancement create the environment in which inclusivity thrives – but this is a topic for another time.
Building a more inclusive leadership bench takes guts. It takes leaders intentionally coaching and mentoring everybody in their organization and it takes leaders who stand up and #SponsorHer for advancement.
#SponsorHer. It works.
Navigating the workplace in this forever changed world (hopefully for the better) can seem daunting to many. Using common sense, honesty and respect to have mature conversations are the key. Sound easy? Not so much.
We've been having conversations at Culture Innovations about how to steer business leaders and Human Resources Professionals around how to build, and maintain, an inclusive workplace. Our friends at HBR never let us down in capturing what a lot of people think, but struggle to put into words.
Check out their series of articles and let us know your thoughts.